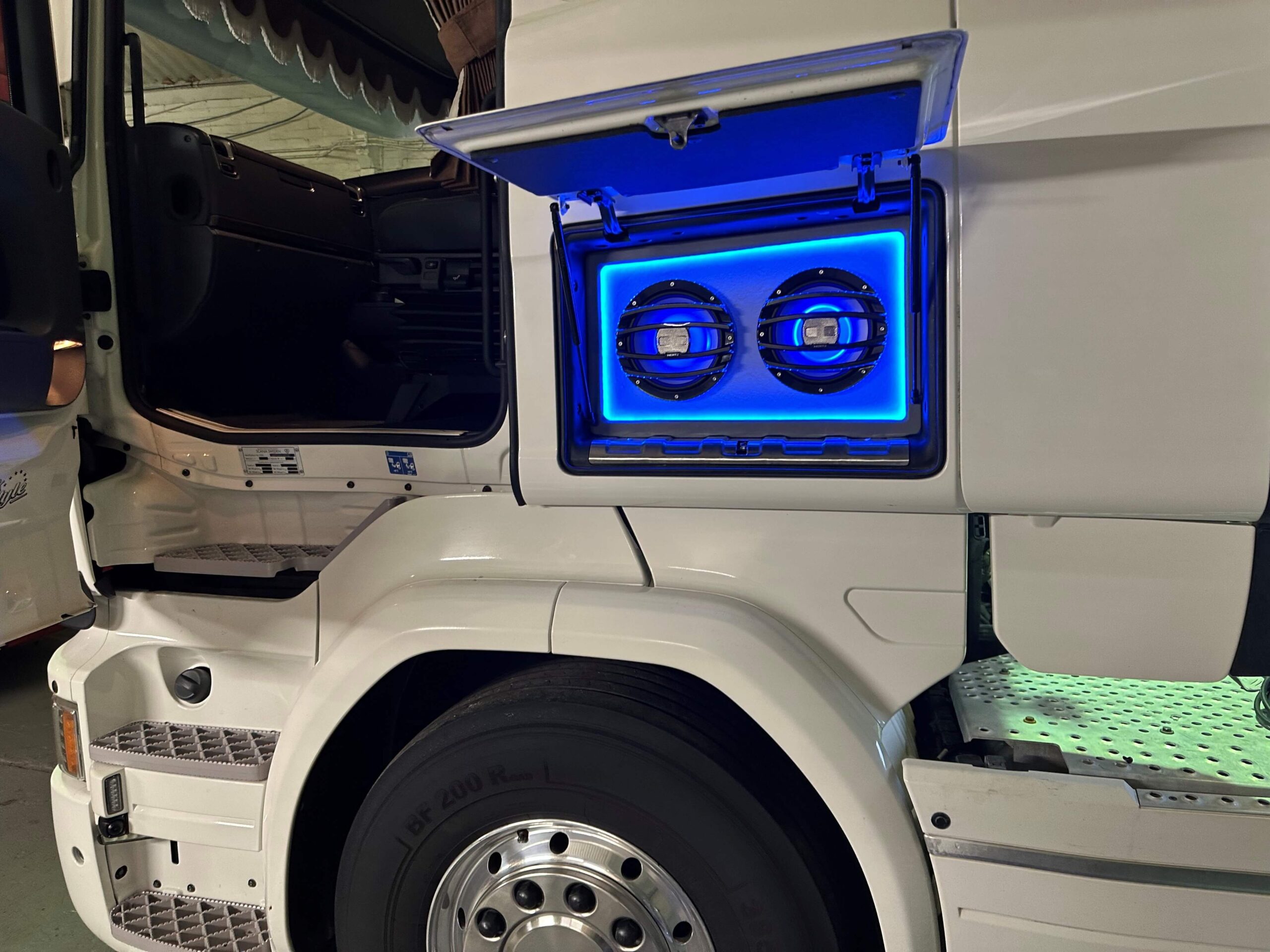 Why choose

Trucking Sounds
Based in Peterborough, Trucking Sounds is the only company in the UK that specialise solely in audio systems for Heavy Goods Vehicles.
We offer a professional mobile installation service throughout the entire country as well as having a fully equipped workshop for larger projects.
With over 30 years' experience in the industry, we have built up a solid reputation and are now the "go to" company for audio systems in trucks.
Our

Products
We offer a wide range of products below
"We had the sound system in our Scania fitted in Holland when the interior was done. It just didn't sound right from day one. So we called Trucking Sounds. They arranged a suitable time to come and have a look for us. Within a few hours, they had identified various faults with the installation and rectified them accordingly, set the system up and now it sounds perfect. Would highly recommend Trucking Sounds. "
"Trucking sounds have fitted all of our Volvo trucks with sound systems. They arrange a suitable time, turn up and get the job done with minimal fuss and disruption. Sound quality is amazing. Highly recommended. "
"We have had three DAF XF and two Scania Next Gen audio systems upgraded by Trucking Sounds. Wouldn't go anywhere else. Excellent service from start to finish."
"Trucking Sounds have installed audio in my last 3 Mercedes Arocs. Our new Arocs is on its way and is heading to Trucking Sounds before even being delivered to us. The standard sound systems are very poor and the audio upgrade is a must for me."
"We have used Trucking Sounds a few times now for audio systems in our trucks. Ant listens to your requirements and applies them perfectly. I wanted sound quality over lots of bass and Trucking Sounds delivered exactly what I was looking for. "